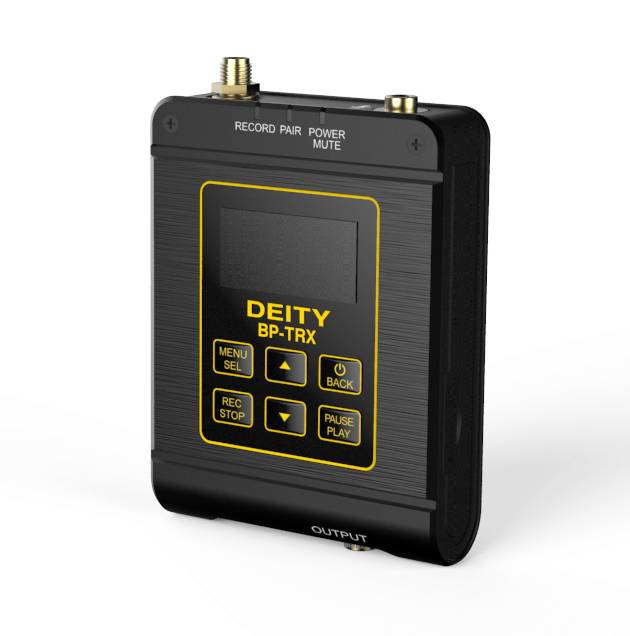 BP-TRX Features:
Transmit and record simultaneously

Multiple RF Outputs (10mW, 25mW, 50mW, 100mW)

Frame-accurate timecode

Guard Rail™️ Analog Limiter

Lightweight Metal Design

Assign User IDs to each BP-TRX

1.3″ OLED display

24bit/48KHz

+12Hrs of Battery Life (Up to +25Hrs)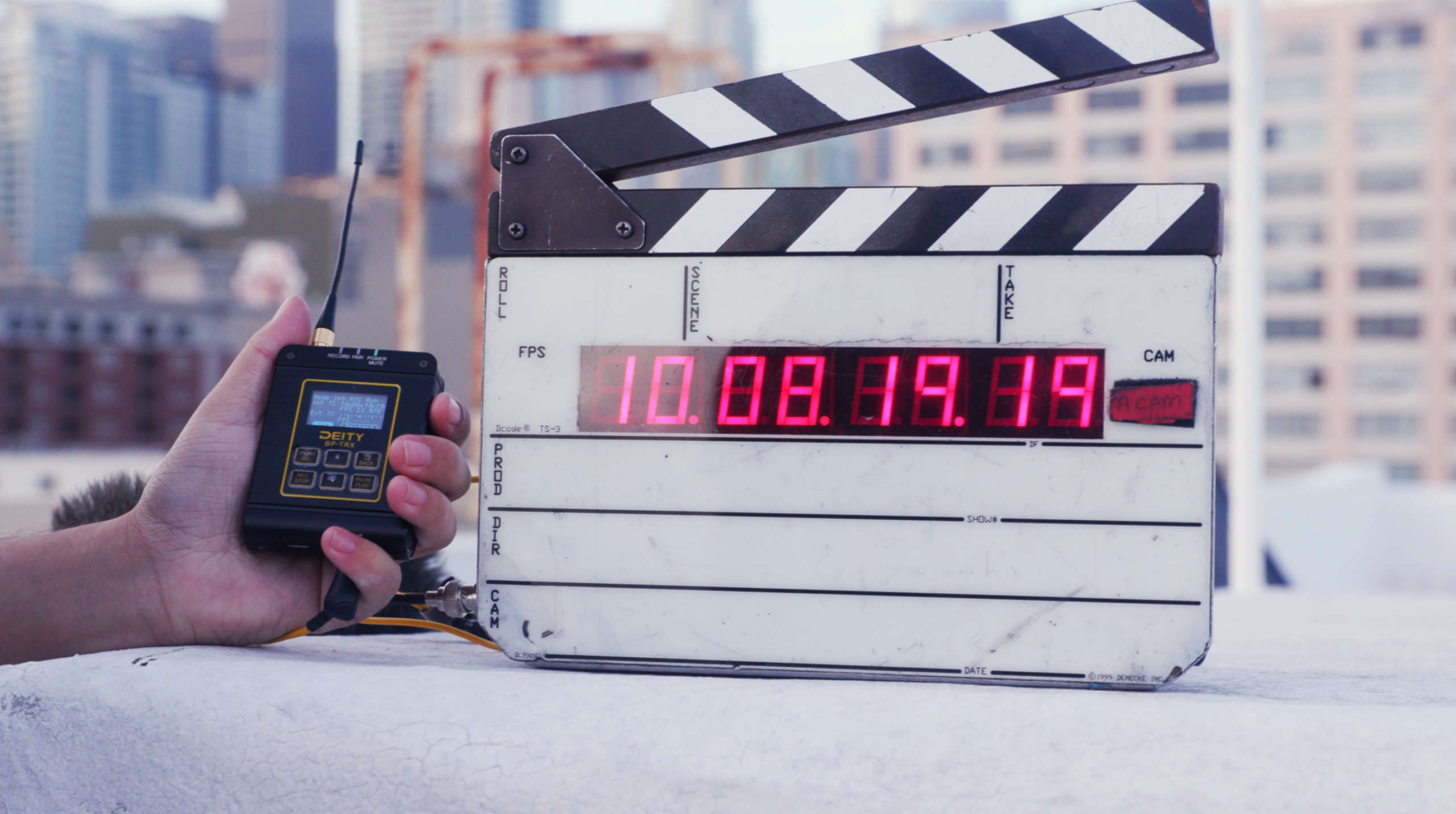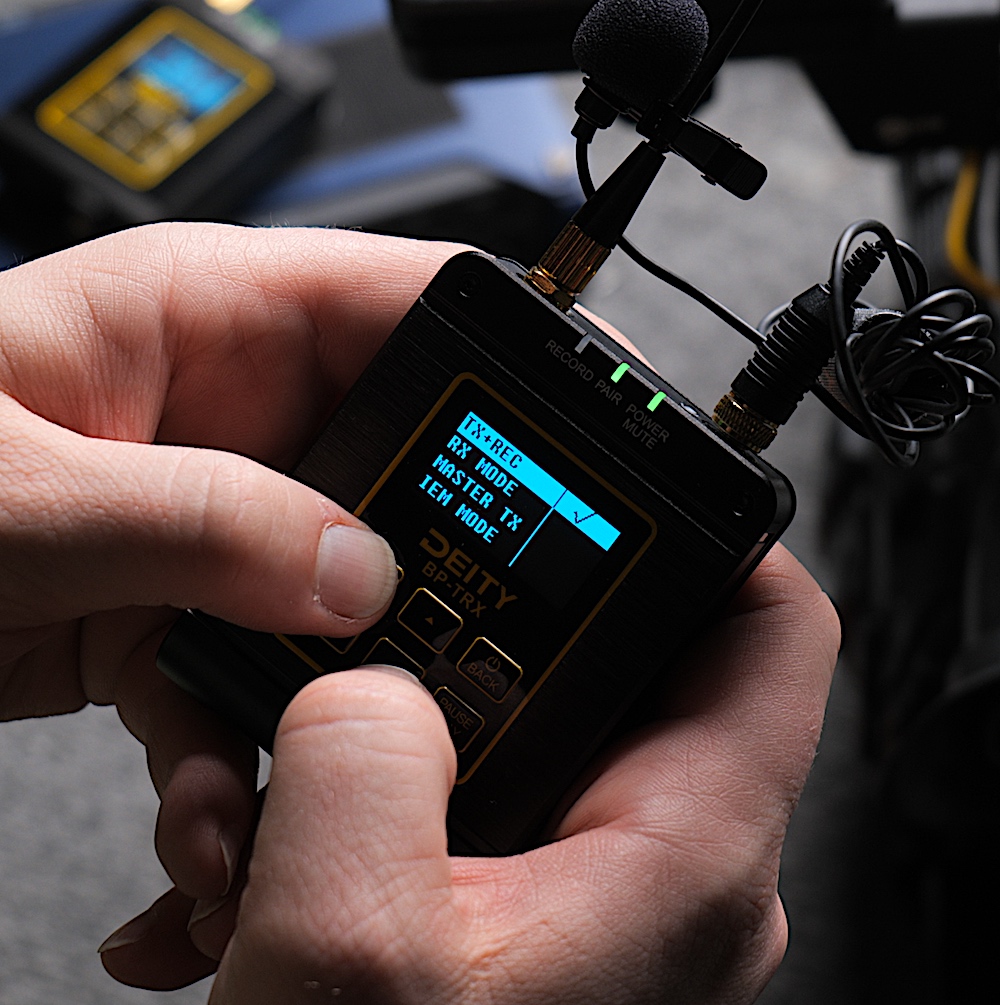 A Tool For Everything
The BP-TRX is unique in that it can become a transmitter, a receiver, a timecode-enabled audio recorder, or just a standalone timecode box. The BP-TRX adapts to fill whatever roles you need filled on your film set.
The BP-TRX is akin to a small pocket computer with analog audio I/O, digital I/O, wireless transmission I/O, and timecode I/O. In the TRX Mode menu, you are able to select one of seven different modes that connect these different I/O ports and turn it into the exact tool you need in the moment.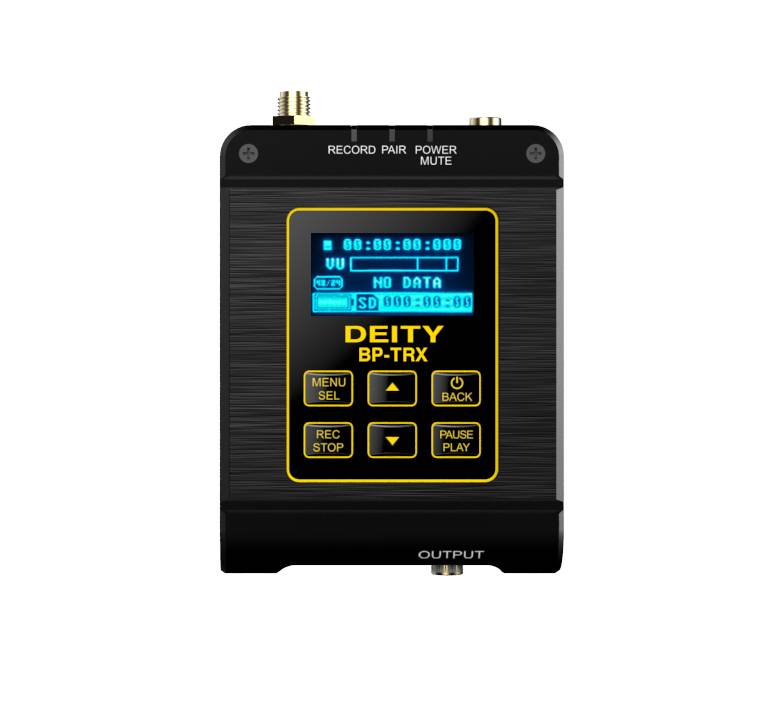 Record +120 Hrs Of Audio
You can record entire days of audio before you have to swap microSD cards.
Max Card Size – 128GB
Card Type – microSD
Card Format – FAT32, exFAT
Max File Size – 2GB; automatically keeps recording and creates a new file
File Type – 24bit/48KHz Uncompressed PCM WAV File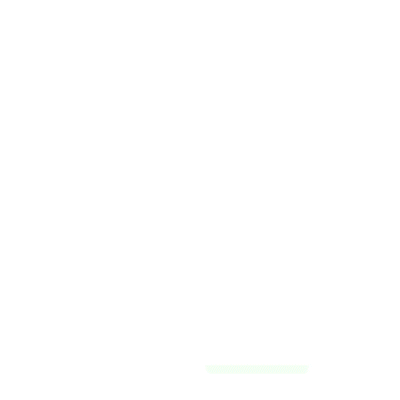 Guard Rail™️ Analog Limiter
The BP-TRX features an analog limiter to help prevent clipping and distortion. Record clean audio worry-free.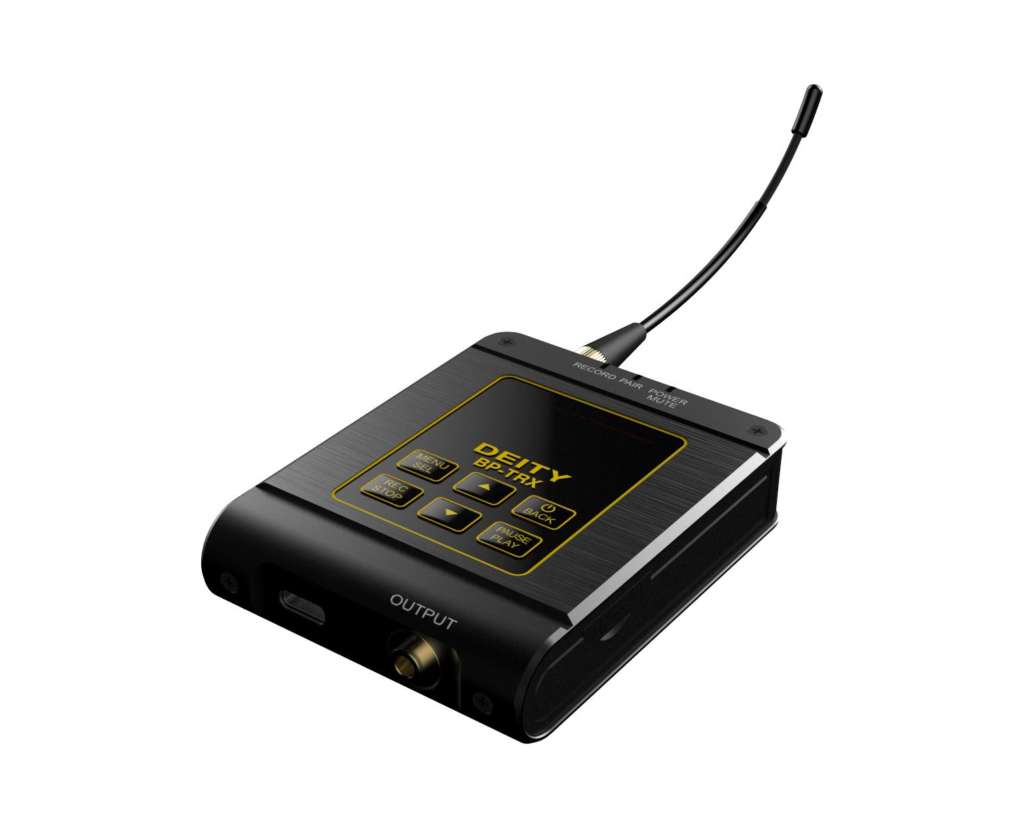 Up to 3x the Battery Life
The Deity BP-TRX has 20% more battery life than the Deity BP-TX and 33% more battery life on average versus competitively priced transmitters. When compared to other timecode wearable audio recorders, the BP-TRX boasts an impressive 200-300% more battery life.*
Compact Size
The BP-TRX is about the same size as a deck of cards.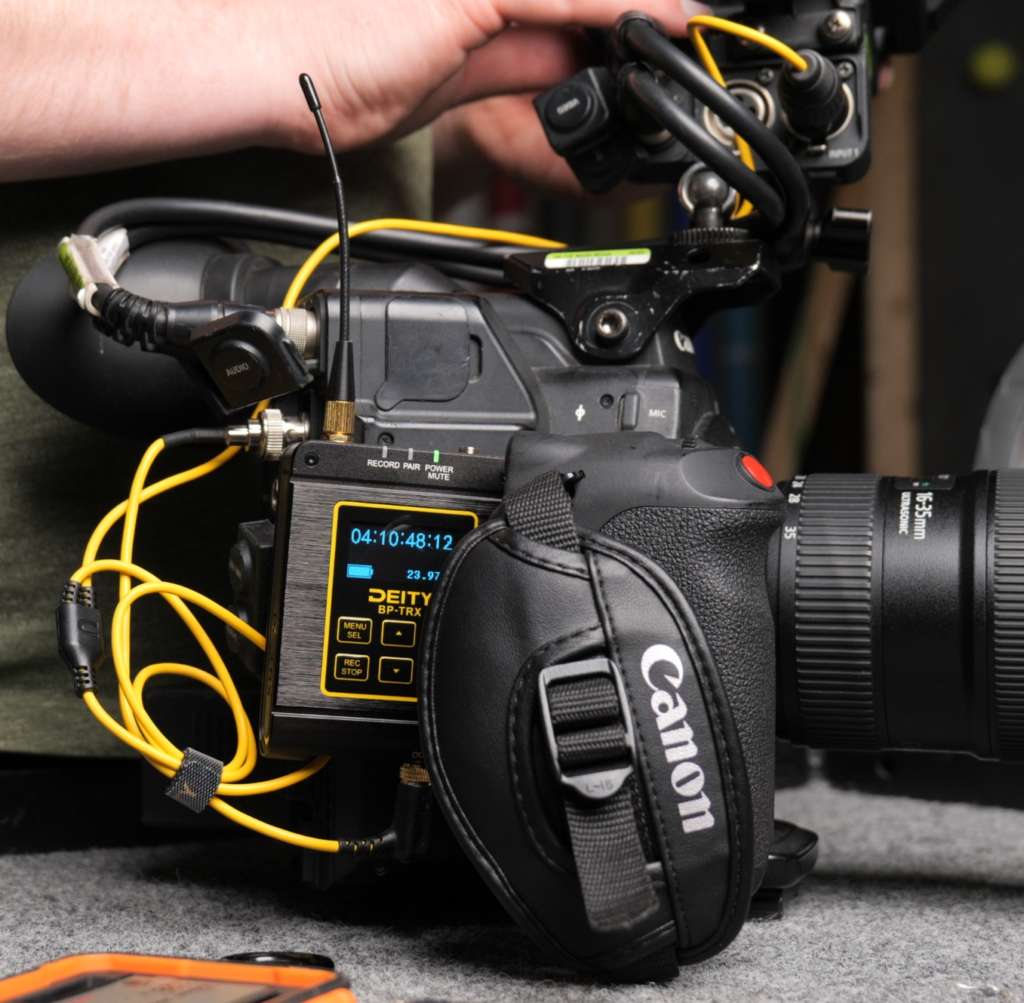 Stay In Sync
When used as a standalone TC box, the BP-TRX will run for over 25 hours. And with its 0.2ppm accuracy, the BP-TRX will only drift 1 frame every 24 hours.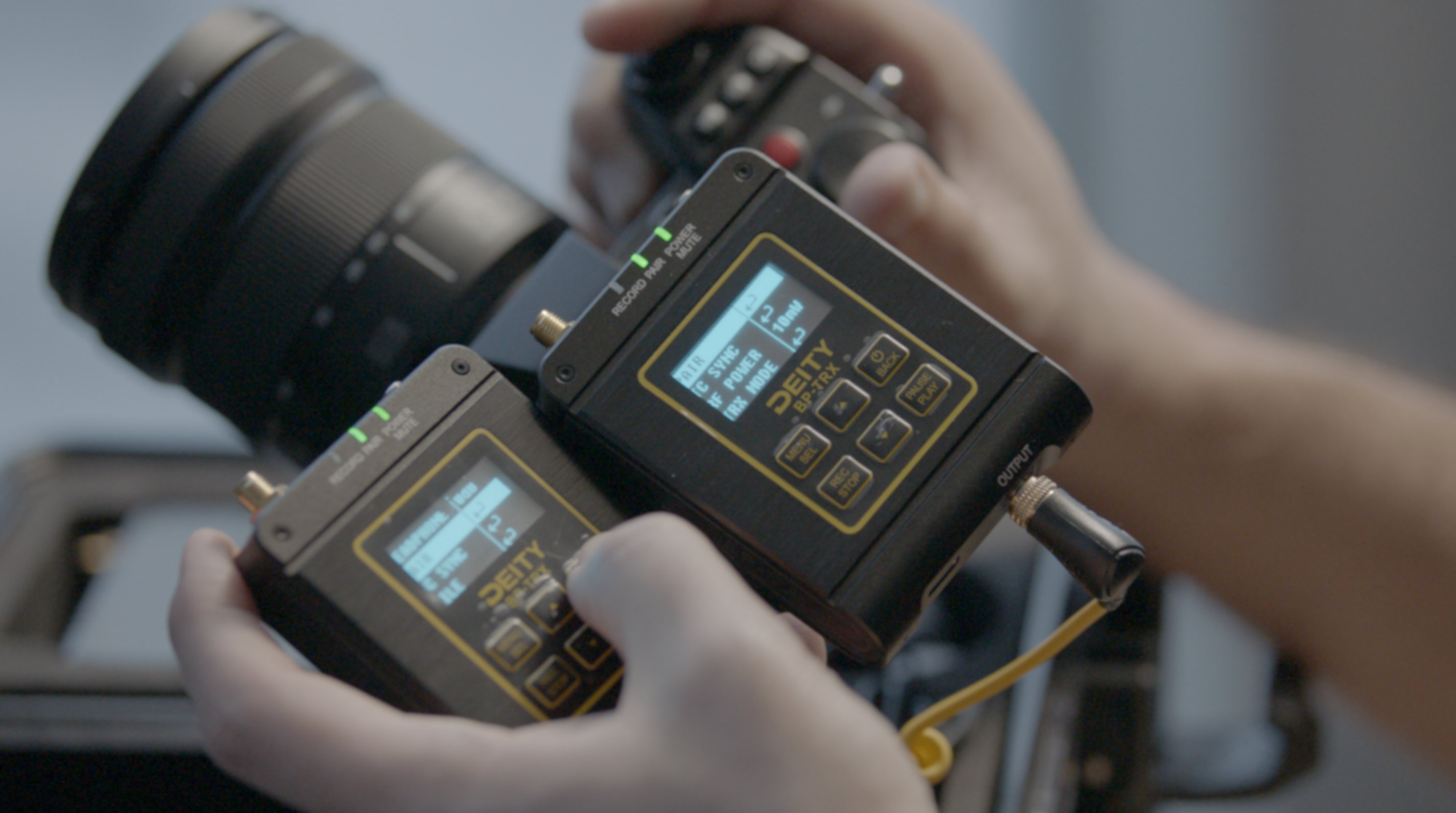 More Versatile Together
Users can pair two BP-TRX units together to create a single-channel wireless microphone system. Remotely control your transmitter's settings from the connected receiver. Using the record button on the BP-TRX in RX Mode will trigger the internal audio recorder on your actor's bodypack transmitter.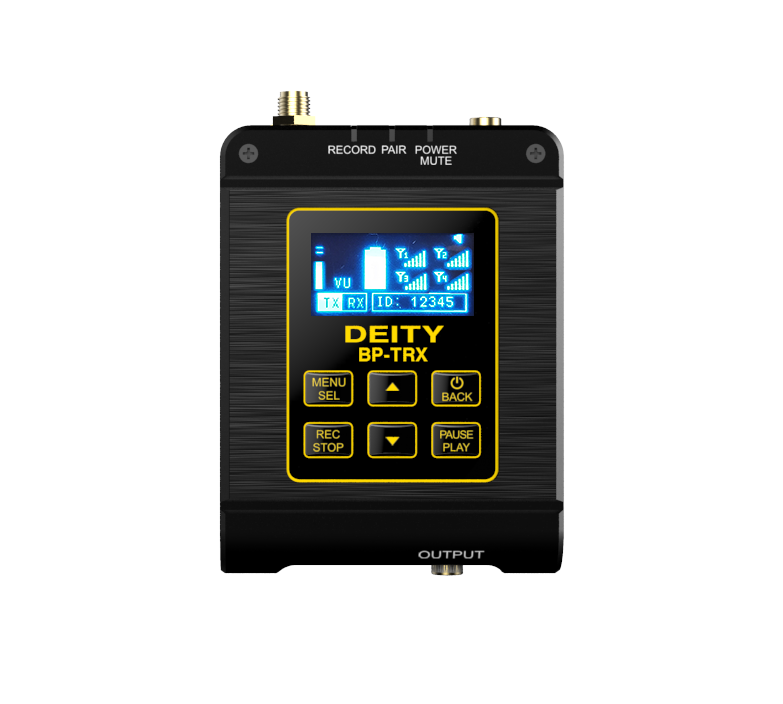 Multicast Like A Pro
You can pair up to 4 BP-TRX units to a single master BP-TRX. This allows users to turn up to 4 BP-TRXs into Camera Hops, outputting both audio and timecode to a camera. Or users can select IEM Mode, allowing others on set to wirelessly monitor audio. Users can even mix BP-TRX units running IEM or Camera Hop mode.
SHOP NOW (North America Online Store)
*Based on manufacturer's published numbers