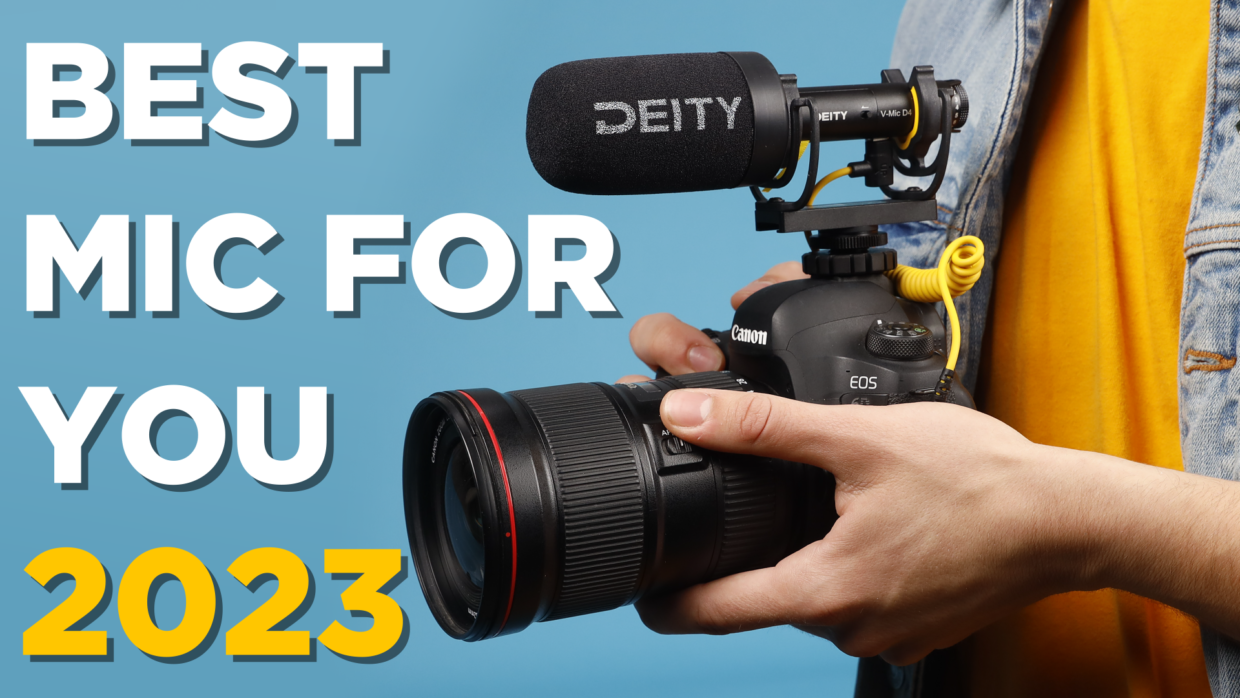 New year, new microphone
So, you have pocket money for shiny new film gear. Before you go and spend that cash on ANOTHER vintage lens, let us make our case for the best video microphones you should buy instead.
Deity Microphones has a whole range of creative solutions for your filmmaking needs. Whether you are a working videographer or a content creator, we've got something that will bring you closer to capturing your vision. Chances are, the mic you will need varies from project to project. Below are just some of what we have on offer as well as what each mic is and why they might be best for your 2023 projects.
Deity V-Mic D4
The V-Mic D4 is a high-quality, affordable DSLR microphone that allows users to capture directional audio and reject sounds coming from off-camera. The D4 utilizes our new offset shock mount that helps minimize handling noise. The side-mounted USB-C output jack is perfect for hybrid DSLR content creators who also want to connect their mic to a PC for podcasting/streaming.
Key Features
• Compatible with cameras, phones, and computers
• Step-less Gain Knob; -5dB ~ +10dB
• Mounting option that supports wireless transmitters
• New Offset shock mount, pop filter, & fur deadcat.
• Full specs video here
Why Choose It?
The V-Mic D4 is for those who want professional-level audio and versatility.
---
Deity V-Mic D4 Mini
The V-Mic D4 Mini is the ultimate vlogger kit. Letting you capture great audio without the need for bulky audio gear. Just plug it into your camera's microphone input and you're ready to go.
Key Features
⚫ Input on the microphone for an additional audio source
⚫ Can be adapted to any phone
⚫ No batteries needed
⚫ Low-profile design
⚫ Full specs video here
Why Choose It?
The V-Mic D4 Mini is for those who like a small footprint while filming but desire more than a camera's basic audio quality. If you do content that features multiple people, the microphone has an additional mic input for your guest. Place a Lavalier on yourself while picking up nearby people with the D4 Mini.
---
Deity Pocket Wireless Mobile Kit
The Pocket Wireless Mobile Kit takes our entry-level wireless system and pairs it with the most powerful camera you carry, your smartphone. Plug the Pocket Wireless receiver into your phone's USB-C port and that's it. Our specially designed phone clamp allows you to mount both a wireless audio receiver and a LED light to your phone at the same time. And the included tabletop tripod folds up and becomes a sturdy handle for vlogging.
Key Features
⚫ Built-In Microphone and included Lavalier
⚫ 100ft wireless transmission
⚫ +5Hrs of Battery Life
⚫ Includes Mobile phone clamp and Tabletop tripod
⚫ Full specs video here
Why Choose It?
The Pocket Wireless Mobile Kit is perfect for those who like to make content on the go and want to free themselves from holding their camera at all times. Get professional interviews, wide walk-and-talks, or even pair it with the V-Mic D4 for a wireless boom.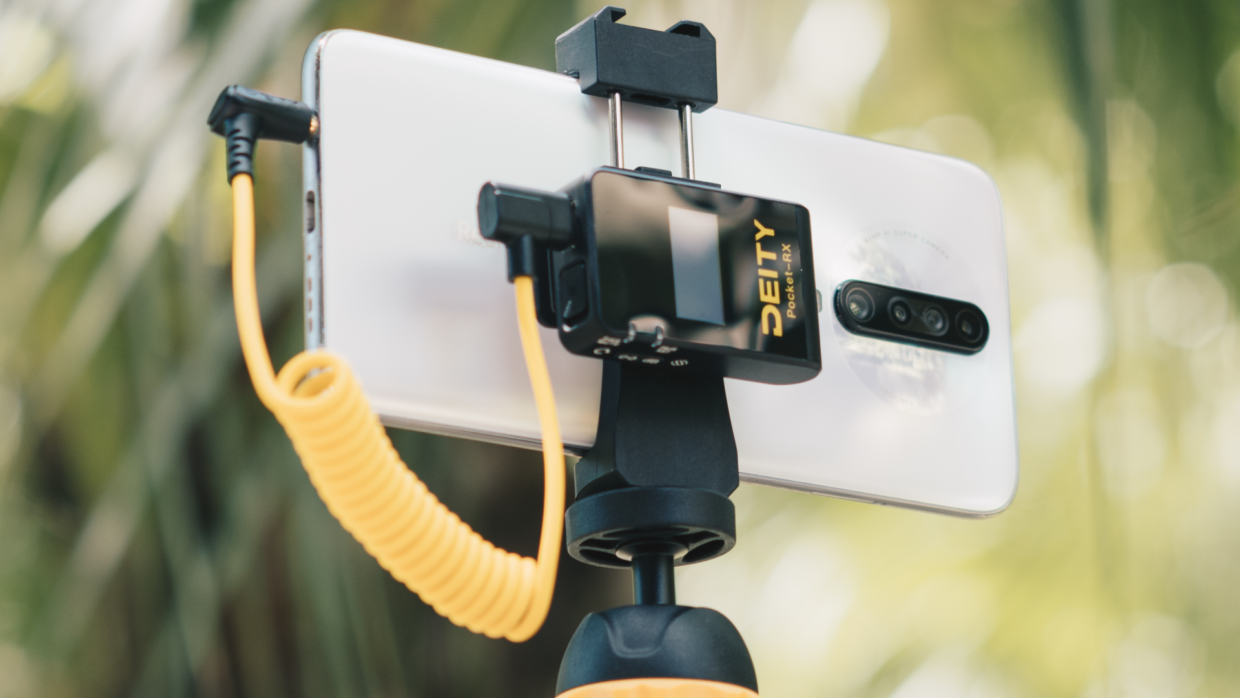 Drop a comment down below if you have any questions!