Step-By-Step User Guide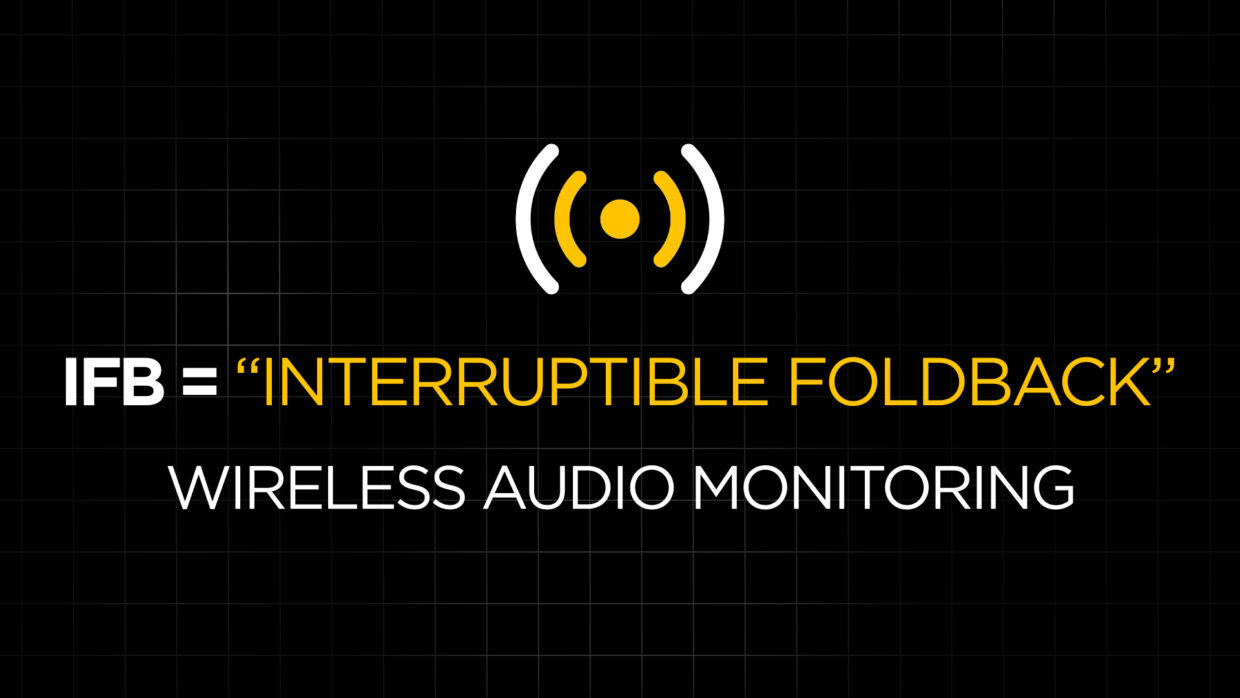 What is A Wireless IFB?
That's "Interruptible Foldback" – or, a wireless audio monitoring and cueing system.
We're going to show you how to set one up with the Deity THEOS system.
Step #1
First, use a cable to plug the DBTX, or any transmitter, into your mixer's main output or sub-out. This will probably come out as a line-level signal, so set the DBTX input to "Line."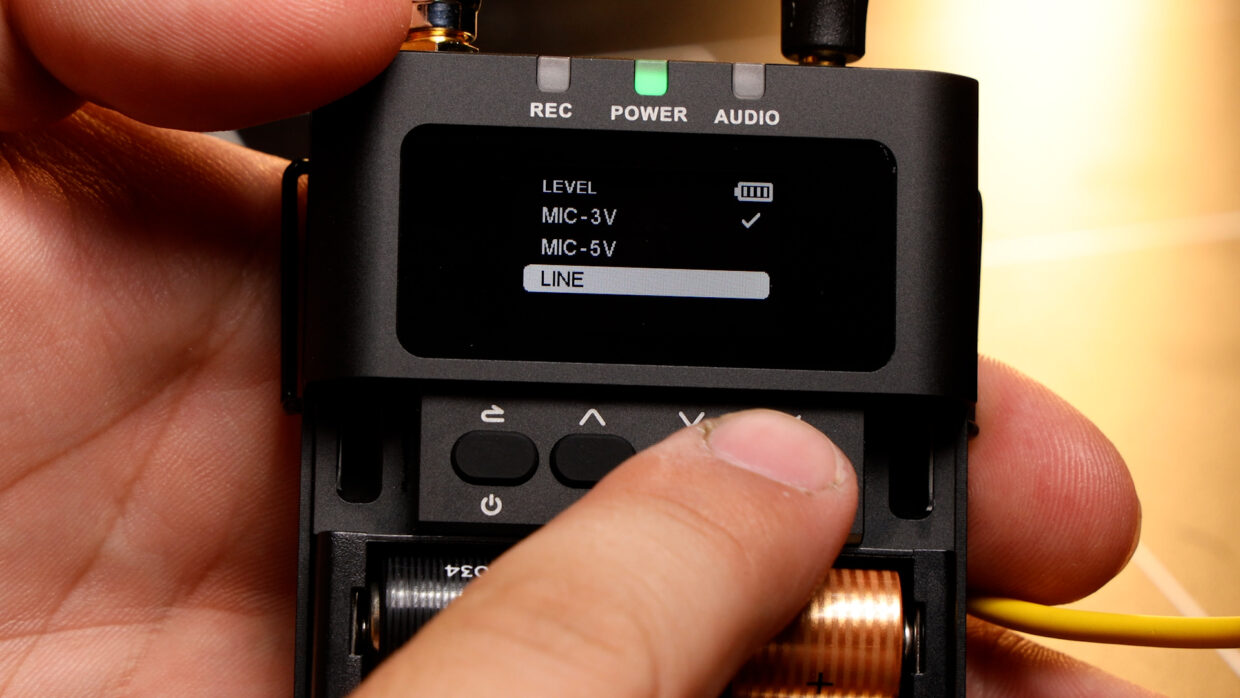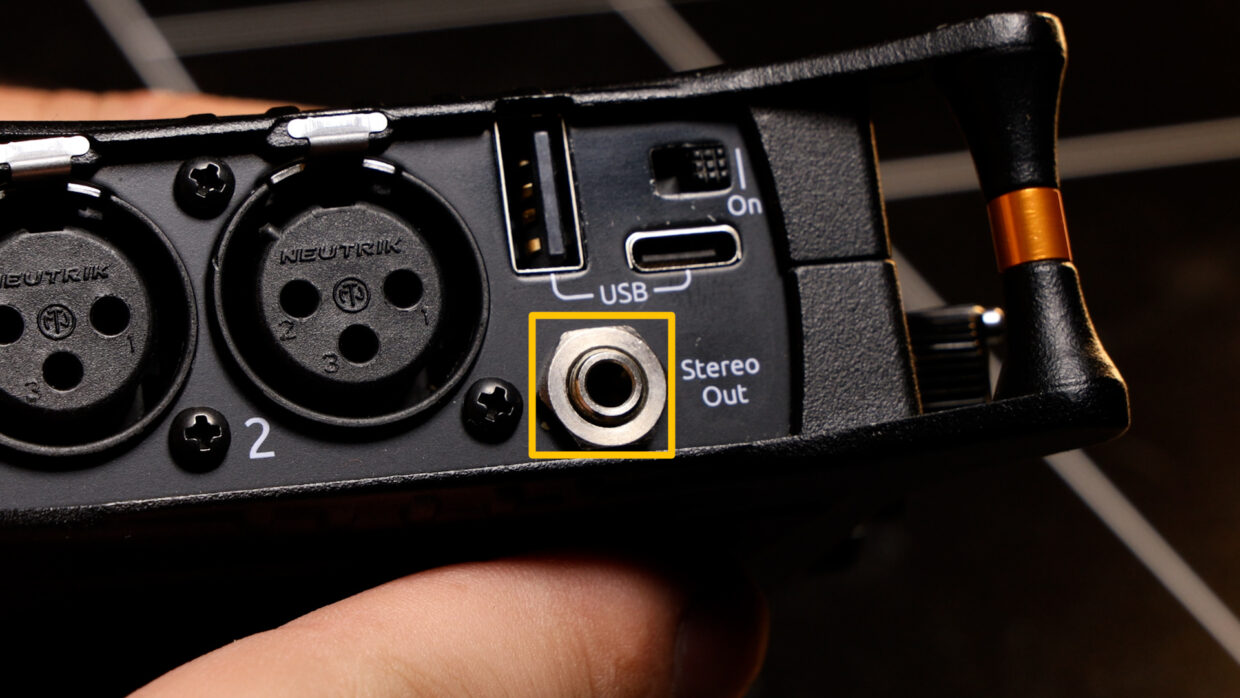 Step #2
In our case we're using a MixPre-3 which has a 3.5mm output called "stereo out."
Step #3
This transmitter will serve as your IFB transmitter – ideally set it to a different frequency block from your actor's wireless microphones or if you must use the same block, tune it at least 10MHz away.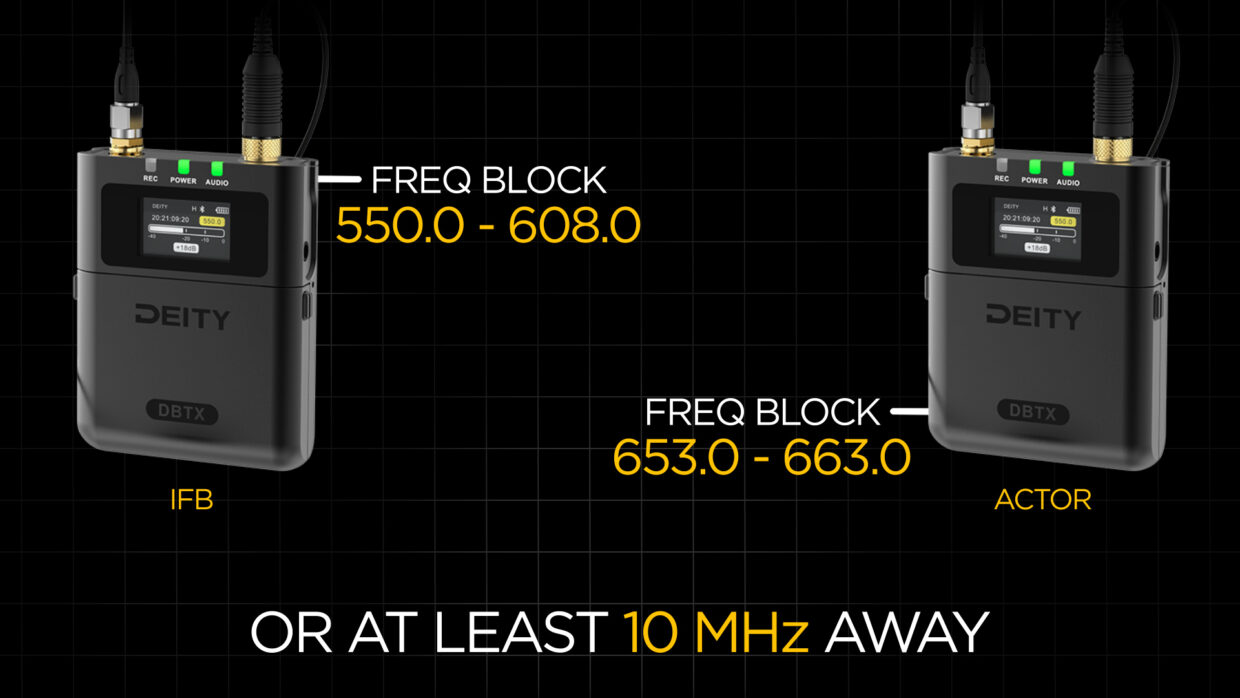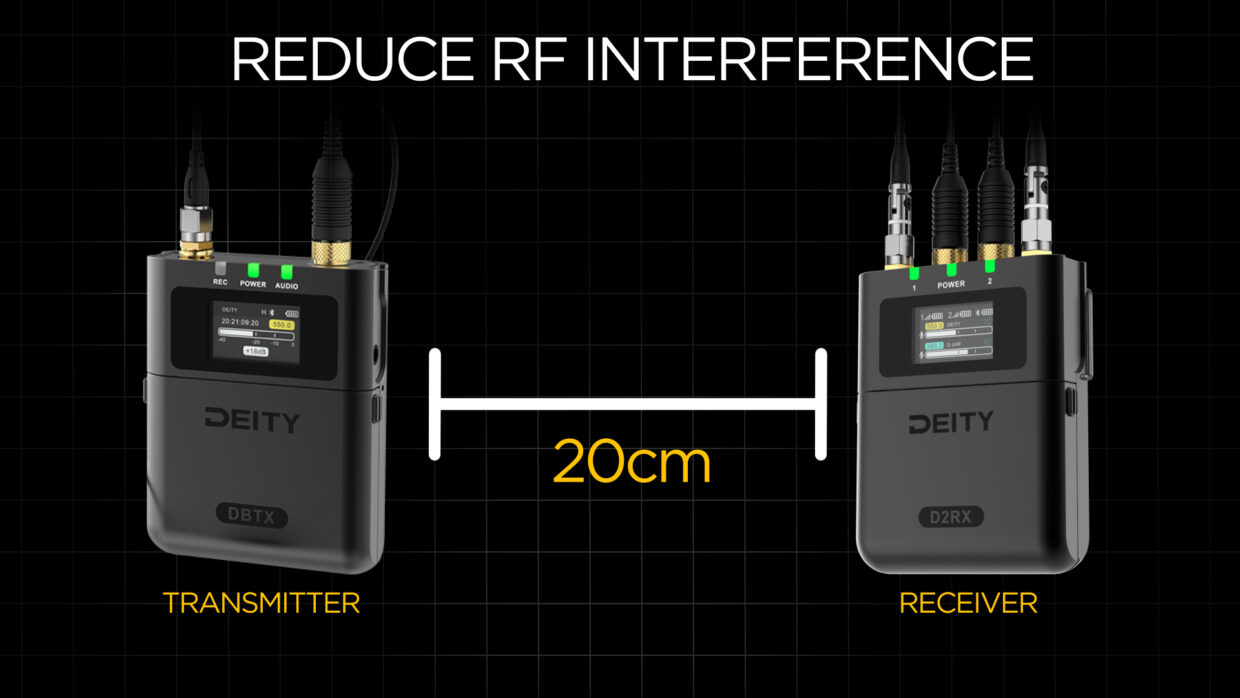 Step #4
Place the transmitter on the furthest outside part of your bag to maximize the distance between it and your main receivers.
Try to keep at least 20cm distance to reduce RF interference.
Keep your distance
You don't want your IFB close to the receiver, this is a problem all wireless systems need to account for.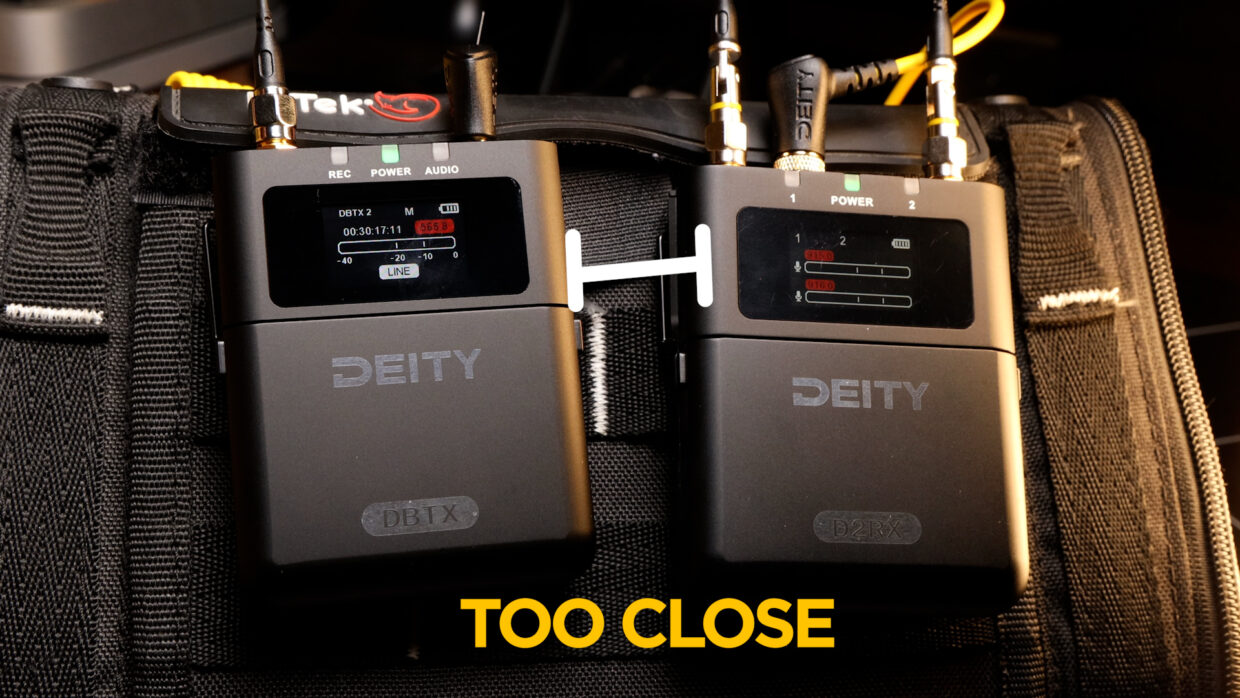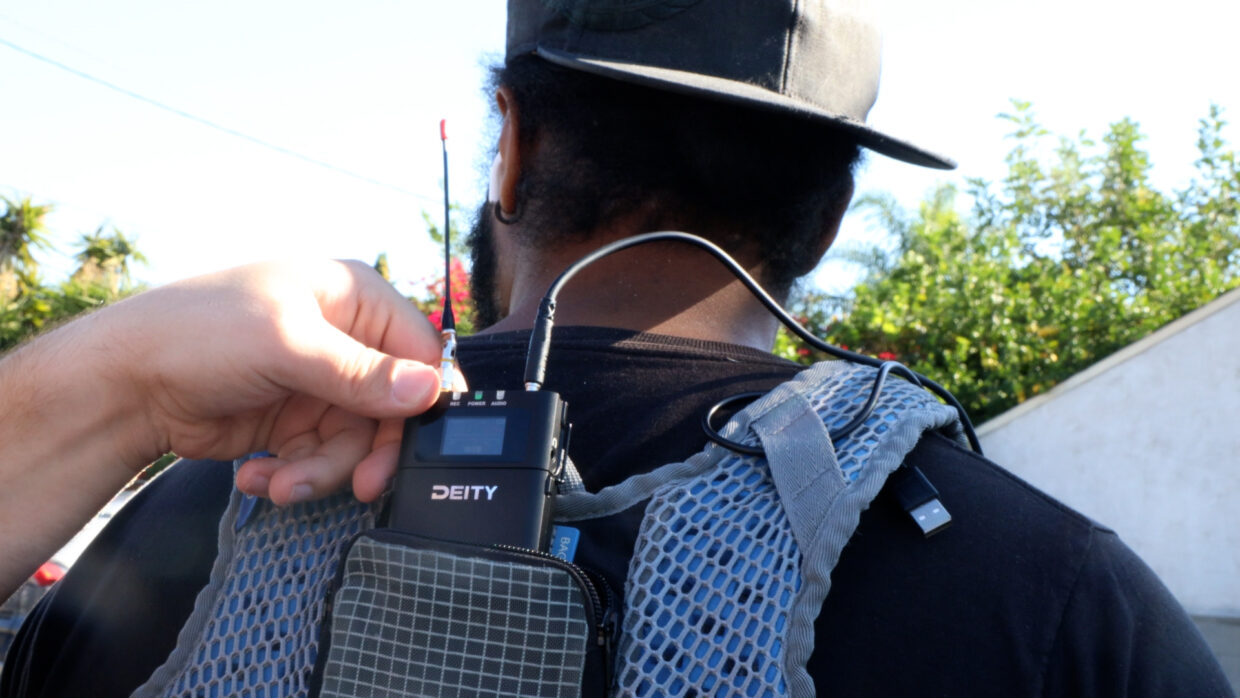 Mounting Options
If your gear allows, a better option is to place the IFB TX up on your shoulder strap or on your back.
This places the antenna above your body mass, giving you maximum range and the best chances of avoiding RF absorption from your body.
Isolated Power
Certain brands of wireless might also require you to place the IFB TX on an isolated power source, for this you'll want to use the SPD-HRISO.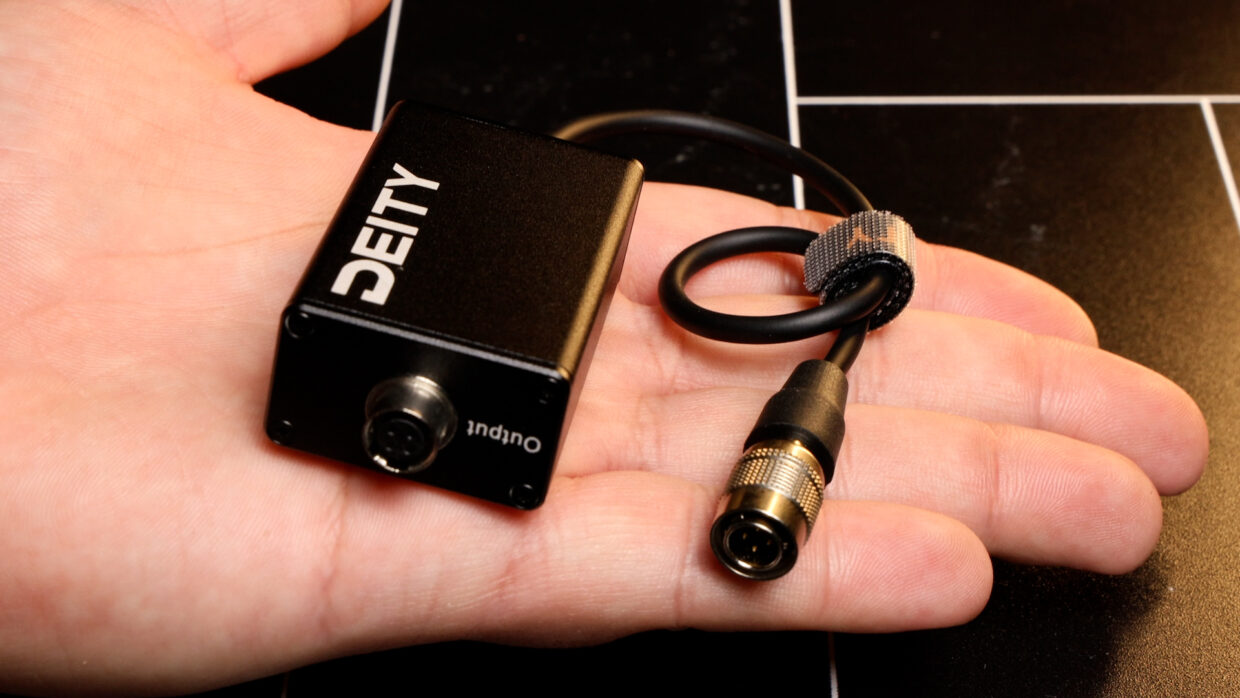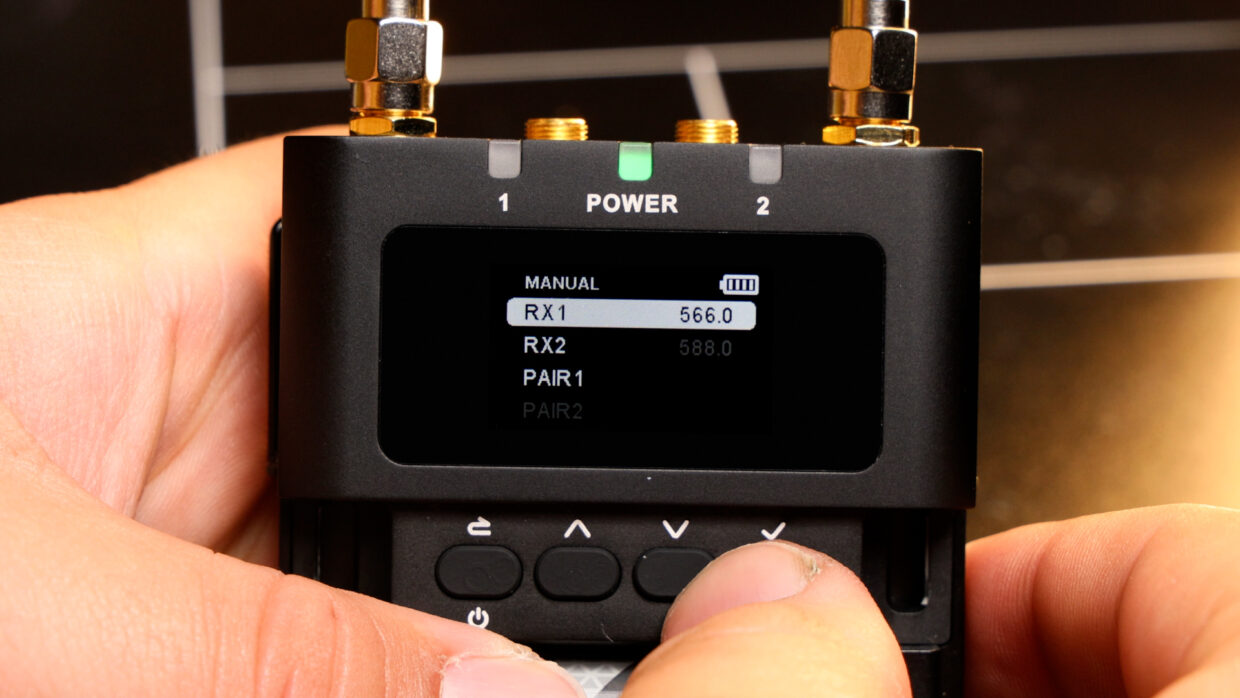 Step #5
Once your IFB transmitter is set up, it's time to go over to our IFB receiver, in this case, we are using the Deity D2RX.
You will need to match the frequency to your transmitter, which you may need to tune manually depending on your device.
Step #6
Now set the output type. Output A needs to be set to RX 1, and Output B to Monitor.
In the D2RX, setting your Output B to Monitor will mirror whatever is going to Output A, but at a headphone level.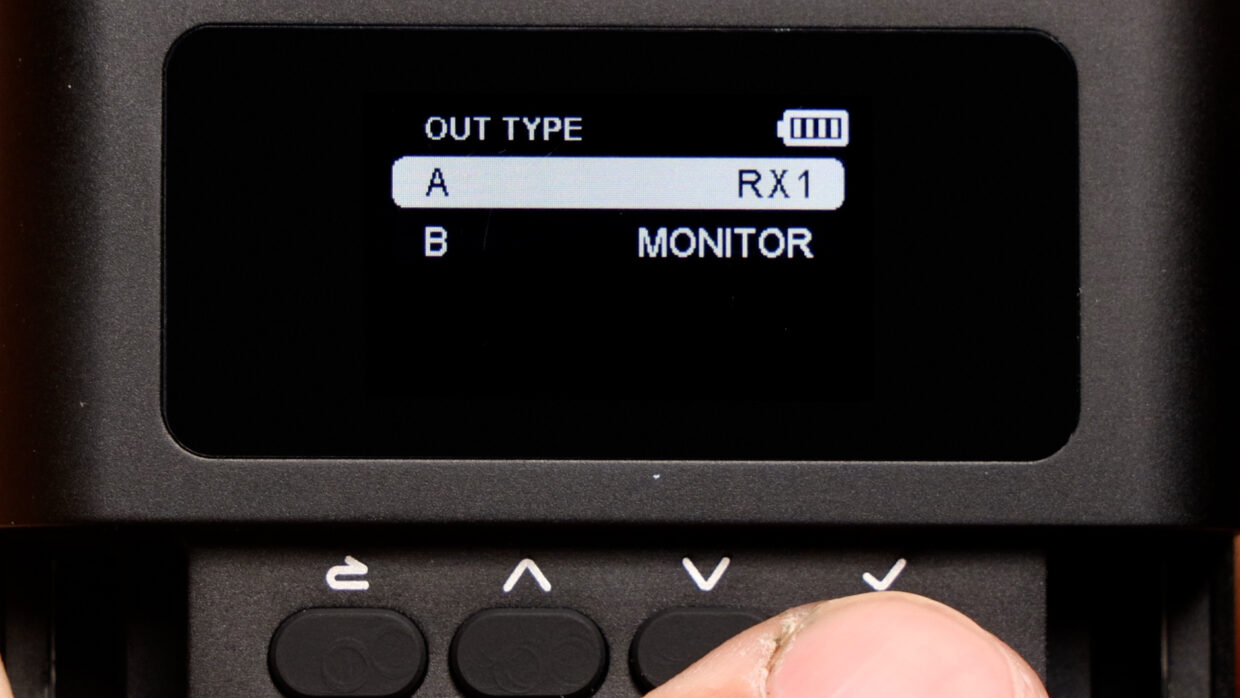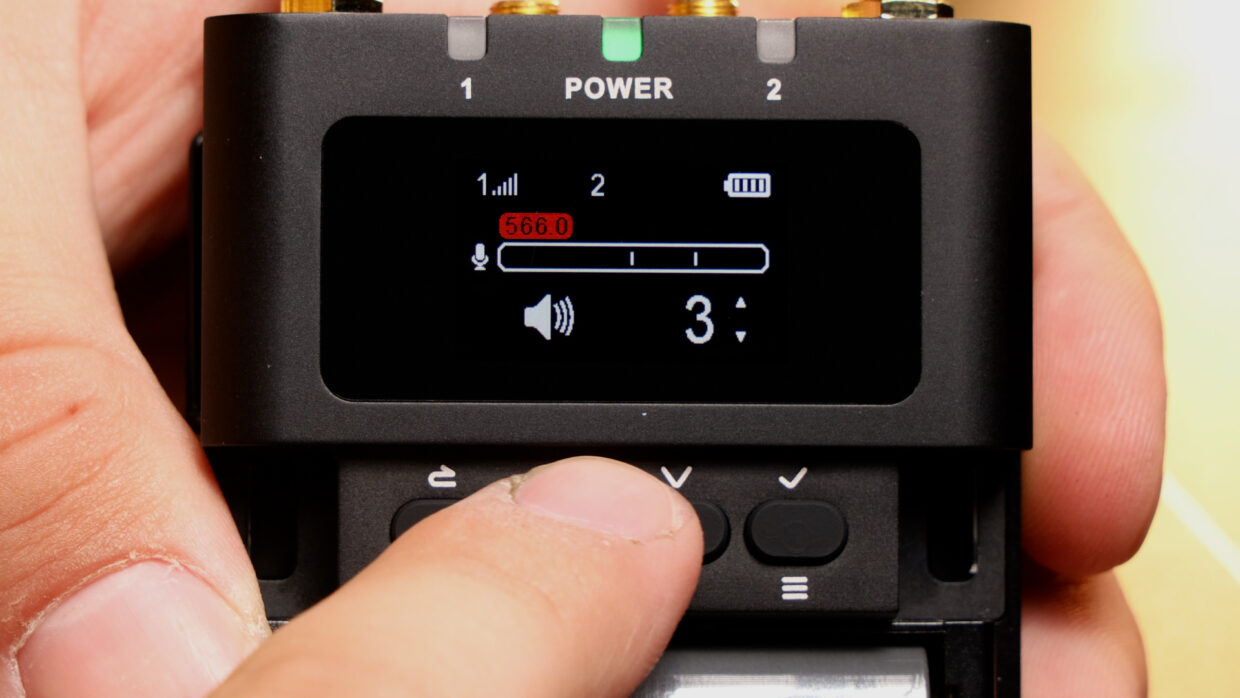 Step #7
Next, go to the output level to control your headphone volume and adjust accordingly.
You can also use the arrow keys when on the D2RX home screen to adjust headphone volume.
Repeat
Repeat these steps for every receiver you need to set up and then deliver them to your clients.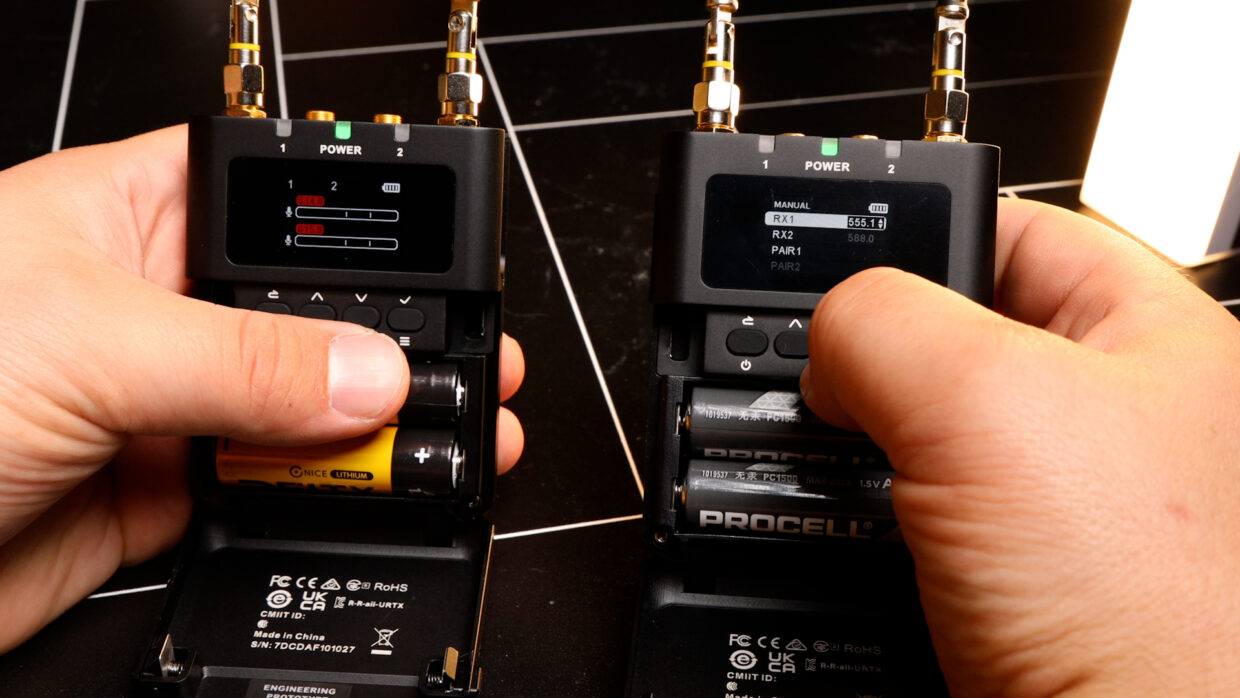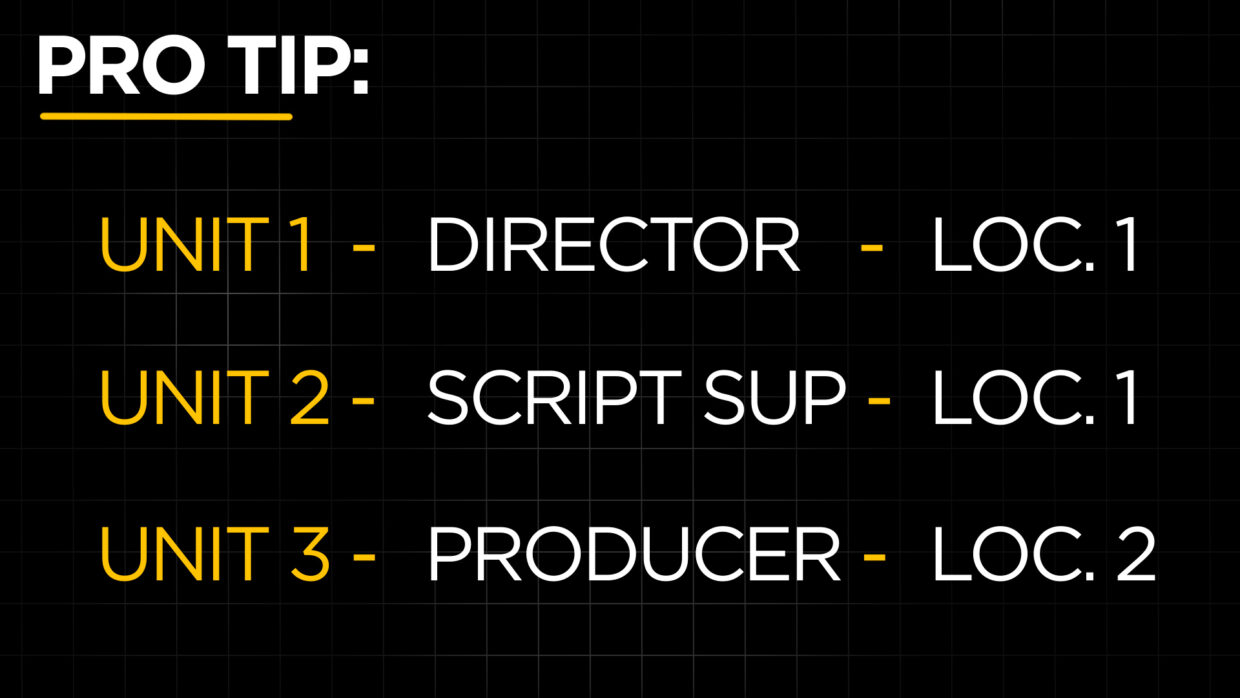 Track Your units
Pro tip, keep a list of how many units you have out in the field and who they were assigned to. Possibly making note of where they are on set.
This will make retrieving them at the end of the day easier.
You're Connected!
With that, your wireless IFB system is set up and ready to be used.
Be sure to come back and check out our other THEOS tutorials!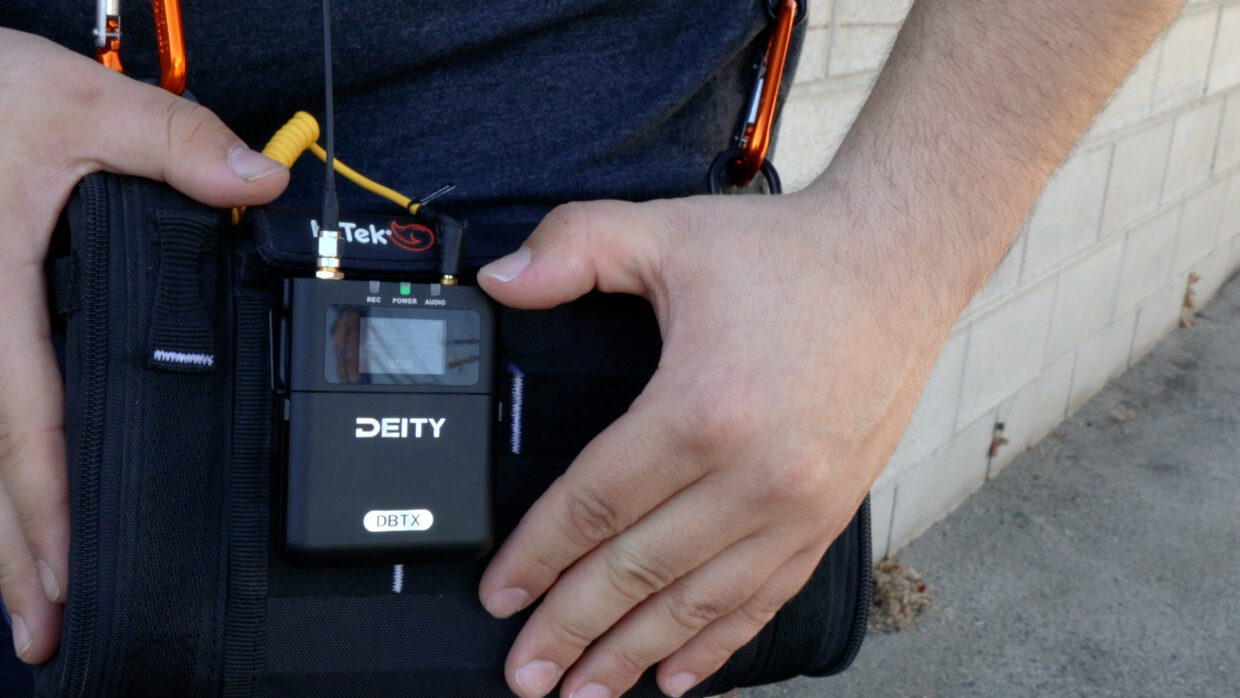 Connect all your devices to your phone or laptop via Sidus Audio™️. With our app, you can control your device's settings, monitor their status, and sync all your units at once. Learn More
For the user guide to Sidus Audio™️ Click Here