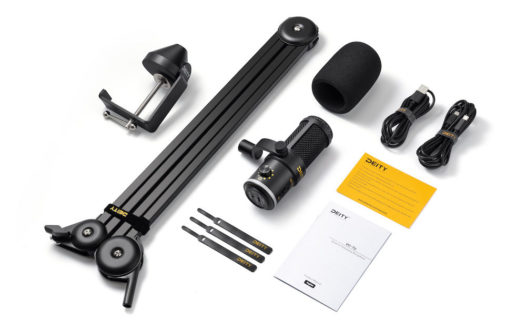 Los Angeles, CA – Feb 17th, 2022 –  Audio is such a crucial part of what podcasters and streamers do. Yet these activities are often performed and recorded in unideal locations like bedrooms and offices with harsh, reflective, and reverberant surfaces. Today we are excited to announce a solution to this problem: the VO-7U – a supercardioid dynamic USB microphone for the content creators of today.
In 2020, our Product Manager Andrew Jones was talking with tech journalist Jon Prosser about the future of audio technology and how users' needs will change. Jon made it abundantly clear that traditional condenser microphones just didn't cut it for casual home use. From there we embarked on a 2 year journey to develop a dynamic USB microphone that would have the broadcast sound quality that podcasters demand AND the flare necessary for the streamer aesthetic.
The VO-7U was designed to offer a very natural sound profile without the artificial bass response that is common in many microphones. It's a microphone that sounds great no matter the voice.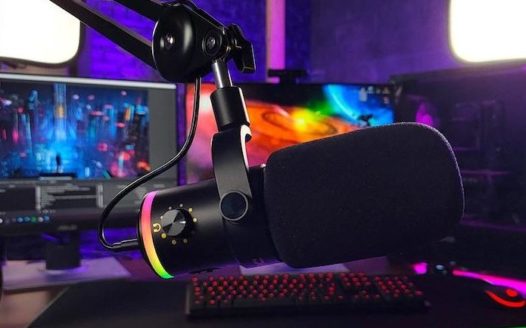 "In doing research for this microphone we found that a lot of users had to add low-cut filters to their voices while using the dynamic microphones on the market. Which is fine if you're using their bundled software every single time. But that's a hassle when all you want to do is join a simple video call," said Jones. "We didn't want to add the stress and extra steps of bundled software. Plus that would have bound us to being compatible with 1 or 2 operating systems. Our goal is to also embrace newer creators who might be using a Chromebook or a web-based streaming app."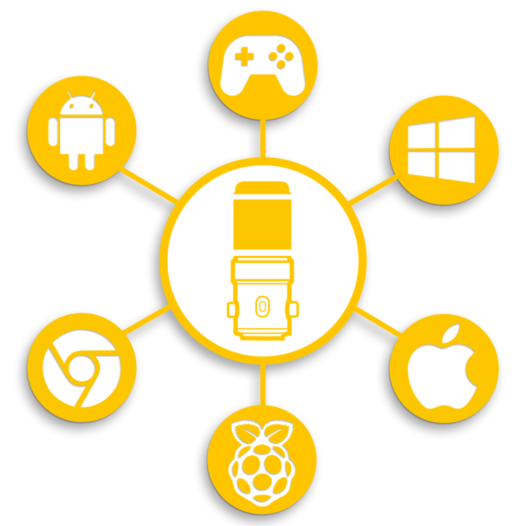 Compatible With All Users
The VO-7U is very much a hardware-driven microphone featuring on-board headphone controls, microphone gain controls, and a built-in hardware analog limiter. Even if you're streaming or recording using an Android phone, MacBook or iPad, every feature is available to you. Users are not restricted to the Windows platform. The VO-7U is compatible with OBS Studio, Zoom, Skype, Discord, Twitch, StreamYard, Riverside.FM, Audacity and more.
"Including an on-board hardware analog limiter was a goal we had at the very beginning. The last thing creators should worry about is their audio distorting when life gets exciting."
Pricing
Available in white and black, both solo ($169 each) and as a podcast kit with included boom arm ($199 each), the VO-7U is available for pre-order starting today. https://shop.deitymic.com/collections/usb-microphones