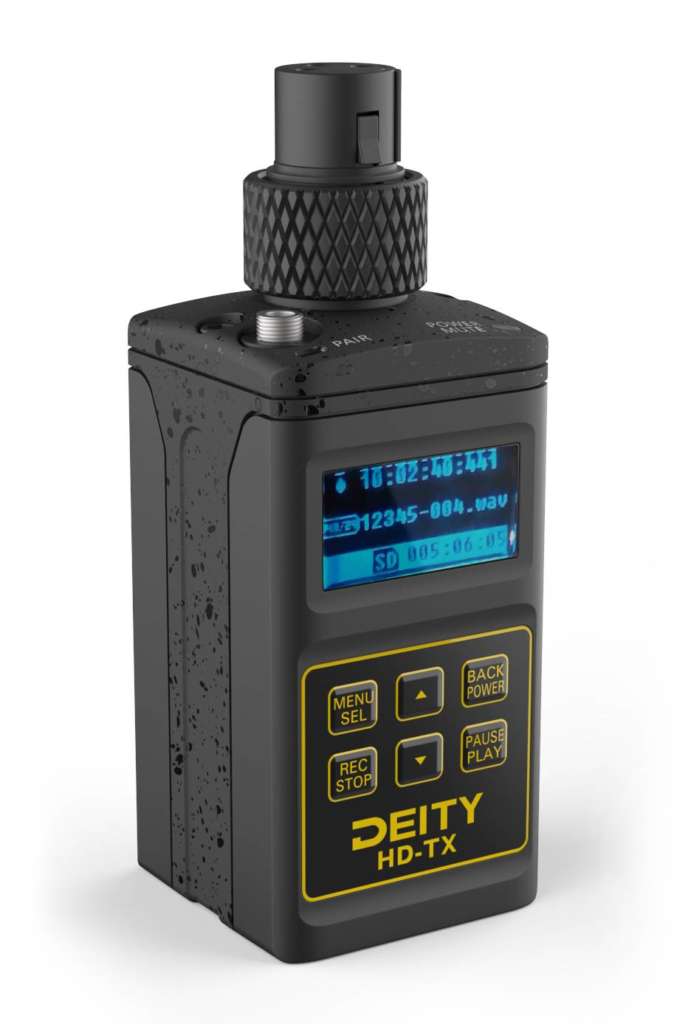 HD-TX Features
Transmit and record simultaneously*
Guard Rail Analog Limiter
1.3″ OLED display
Record 24-bit/48kHz WAV files to MicroSD card
Switchable between the XLR input and 3.5mm Mic/Line input
+48V Phantom Power
~10hrs of battery life at 100mW
~8hrs record time on a 8Gb MicroSD card
Headphone jack for live monitoring and listening to playback
Firmware updatable
*Deity HD-TX units sold inside the USA can only transmit and record when +48V and the XLR input have been selected. Only internationally sold units will feature the ability to transmit and record simultaneously using the 3.5mm input.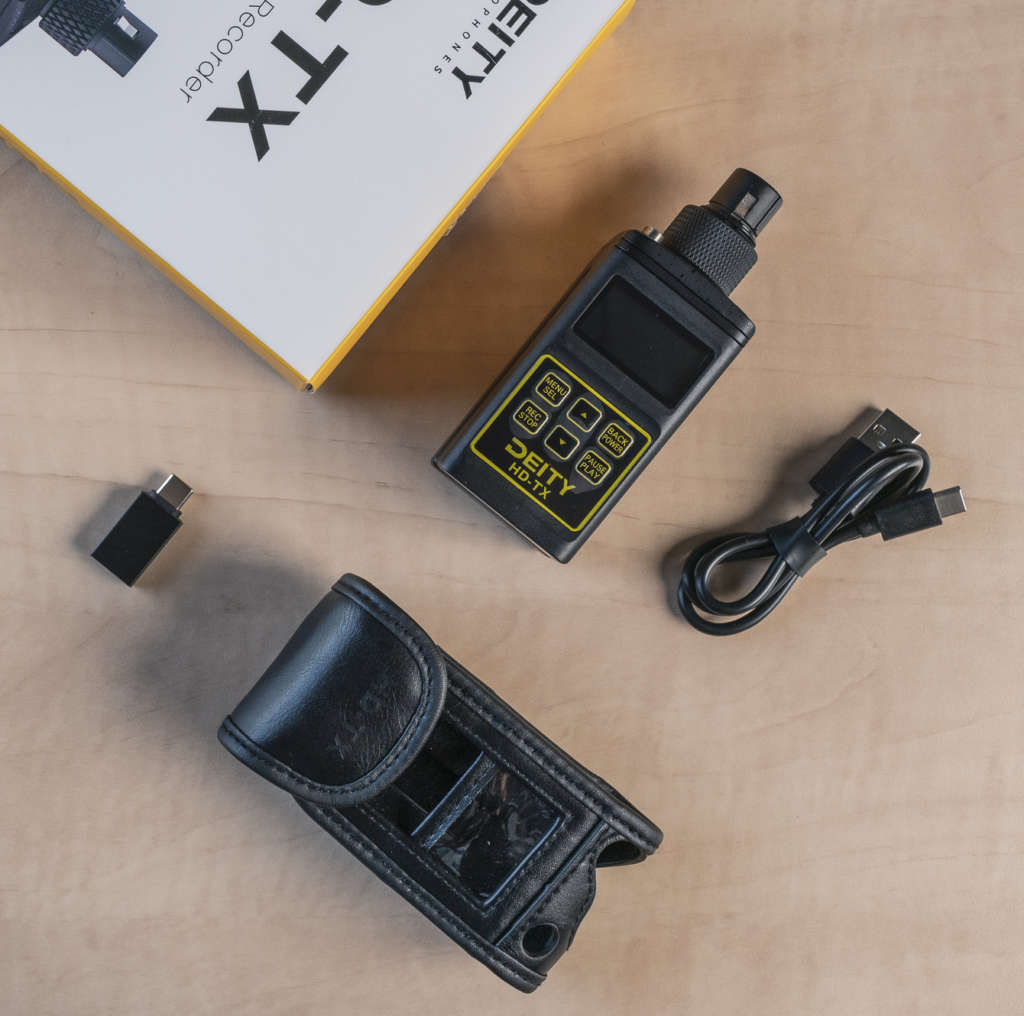 Record Safely
The HD-TX features 4 safe guards to make sure the audio you recorded doesn't currupt.
Permanent built-in battery prevents accidental shutdowns due to an opened battery door like on other recorders
Automatically stops recording and saves your file when the power down command has been sent
Predictable battery metering sends the power down command to your recorder long before your battery dies preventing mid-roll power outages
Lock screen prevents the stop button from accidentally being pressed mid-record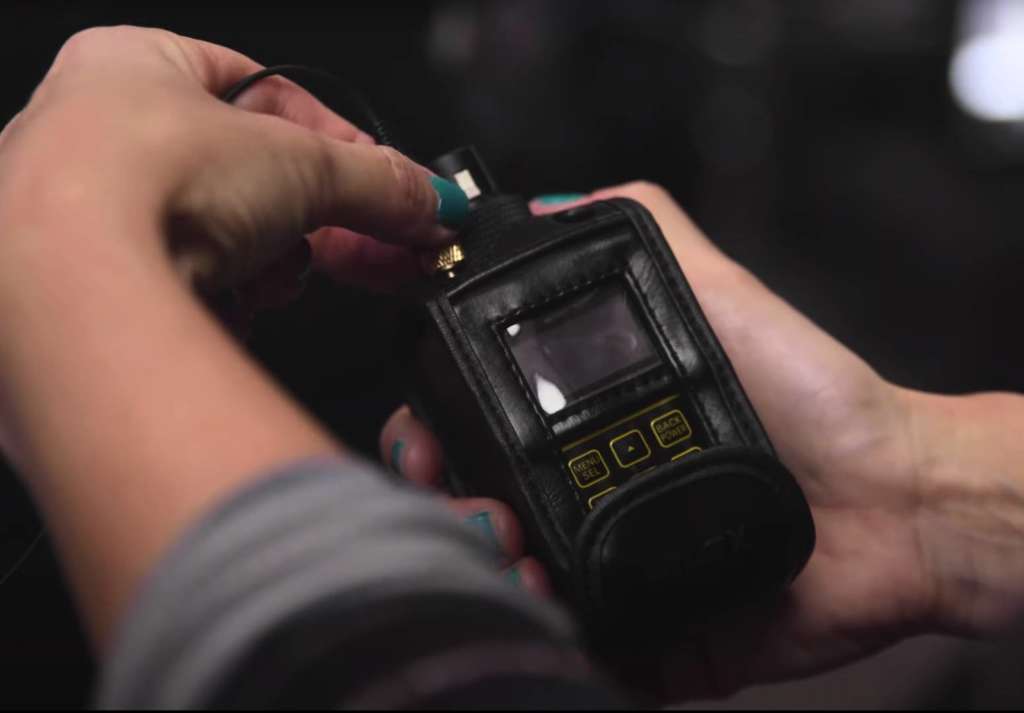 More Than XLR
The HD-TX also features a locking 3.5mm jack so you can use it as a body pack transmitter too in a pinch. Just use the included belt clip sleeve to gain the ability of mounting the HD-TX to your talent.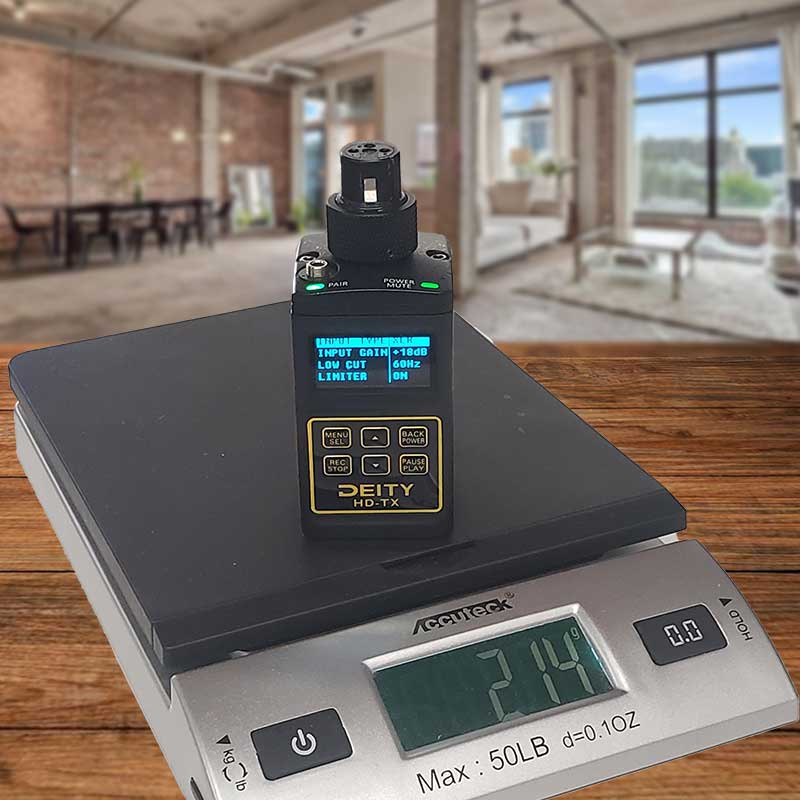 Compact And Lightweight
The HD-TX just as small as industry standard XLR transmitters but comes in at least 40 grams lighter than the best selling XLR transmitters. And when mounted on an extended boom pole, ever gram adds up, now you can choose an easier to boom transmitter.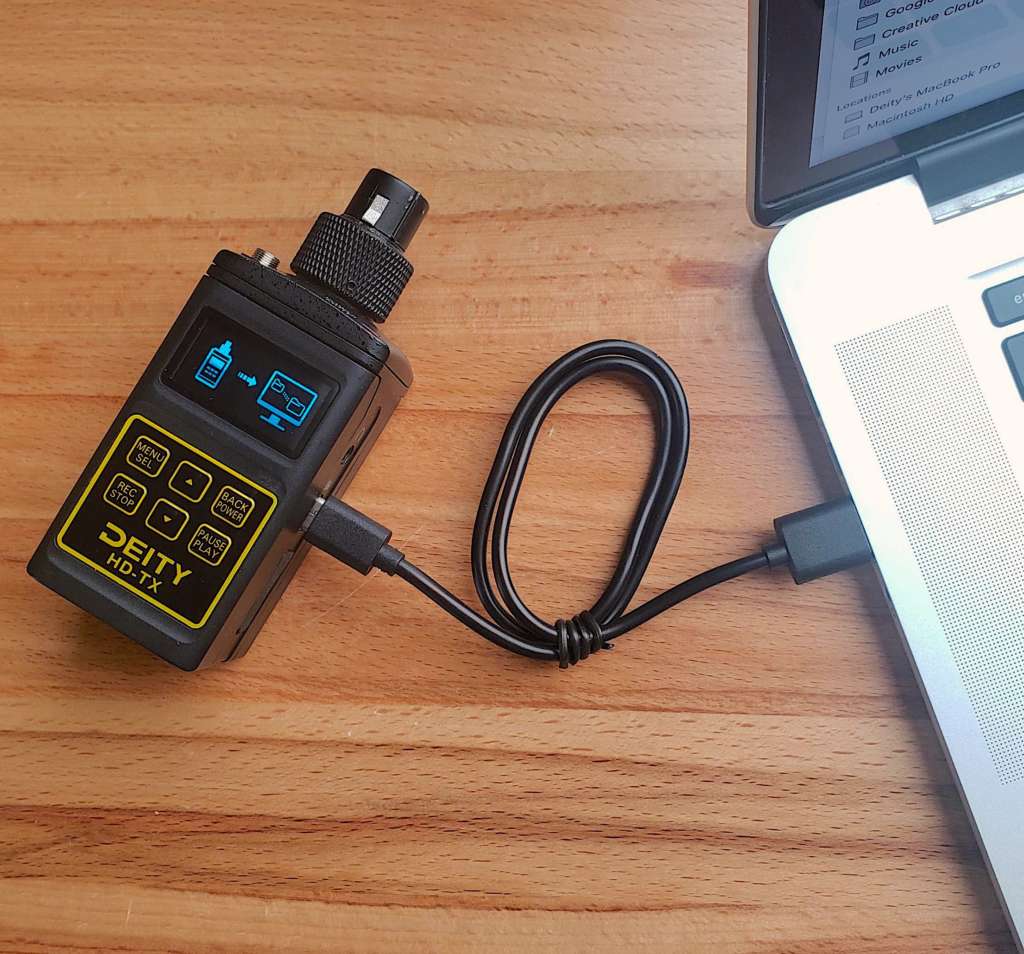 On-Board File Management
The HD-TX allows you to playback files, rename them, and delete takes. File names are determined by the USER ID assigned to the HD-TX so if multiple units are being used file management in post production will be easier to keep organized. You can also format your MicroSD card and transfer files to your PC all in the menu of the HD-TX.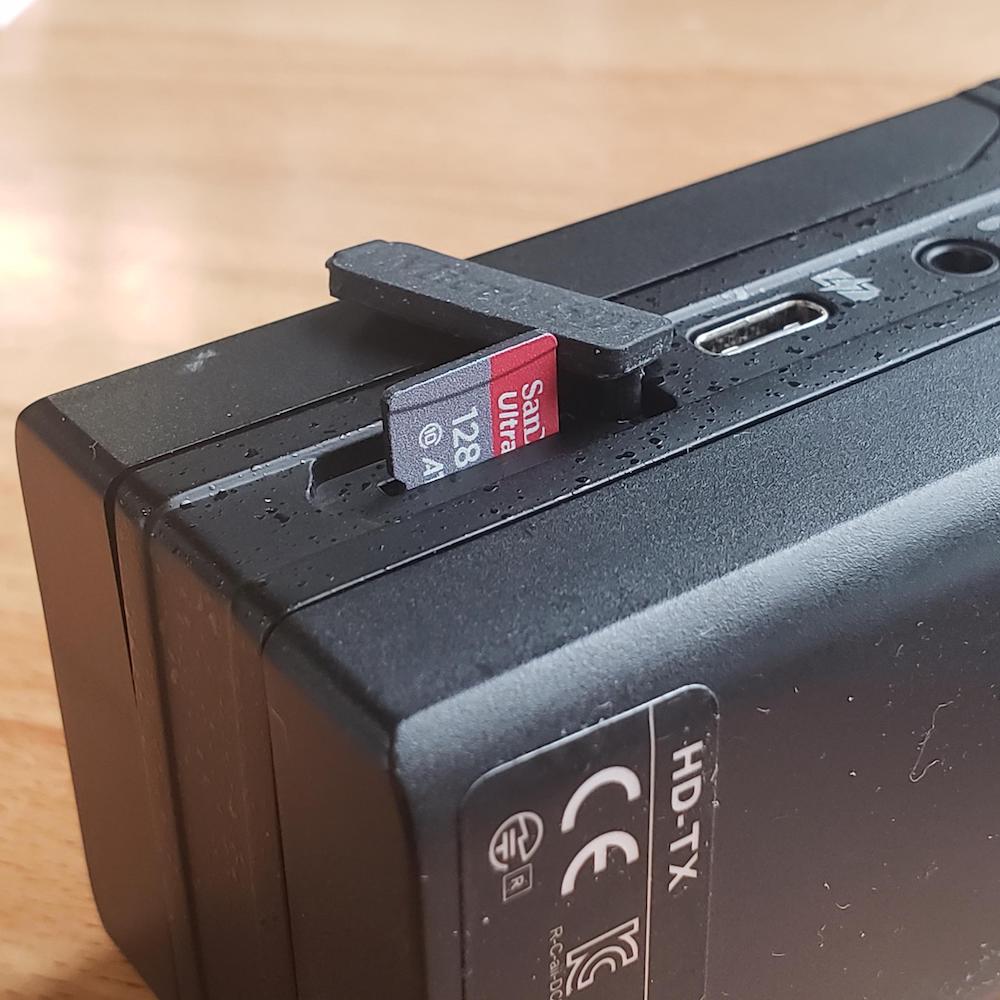 Record +120 Hrs Of Audio
You can record days of audio before you have to swap MicroSD cards.
Max Card Size – 128Gb
Card Type – microSD
Card Format – FAT32, exFAT
Max File Size – 2Gb; automatically keeps recording and creates new file
File Type – 24bit/48kHz Uncompressed PCM WAV File