Step-By-Step User Guide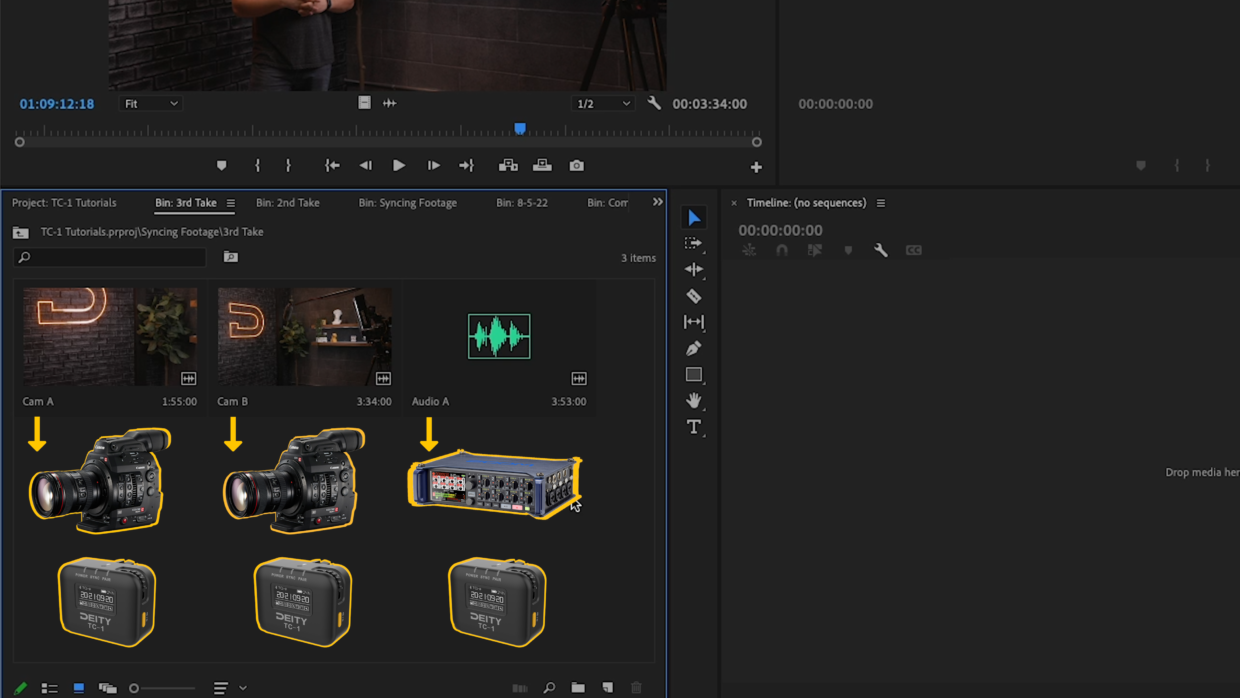 Step #1
Import your clips in Premiere. For this shoot we were using two C300s and a Zoom F8, all of them being fed timecode from Deity TC-1s.
Step #2
Highlight all of the clips that you would like to sync and right click.
In this Options menu, scroll down and select "Create Multi-Camera Source Sequence."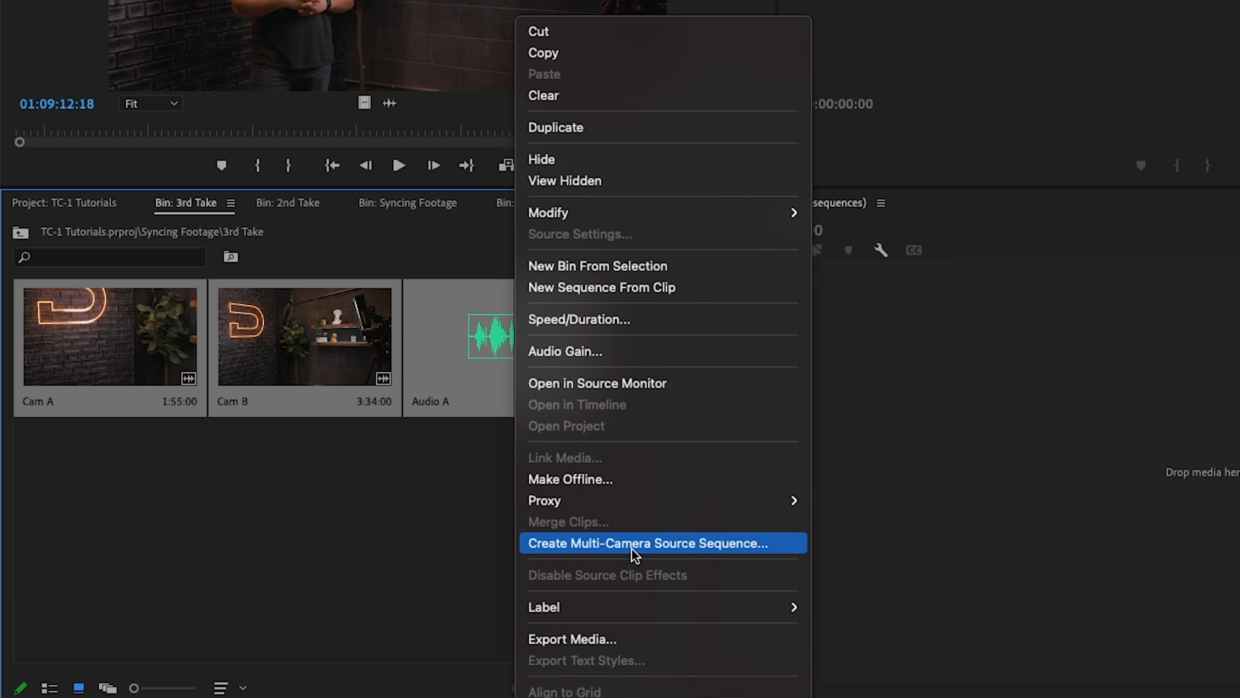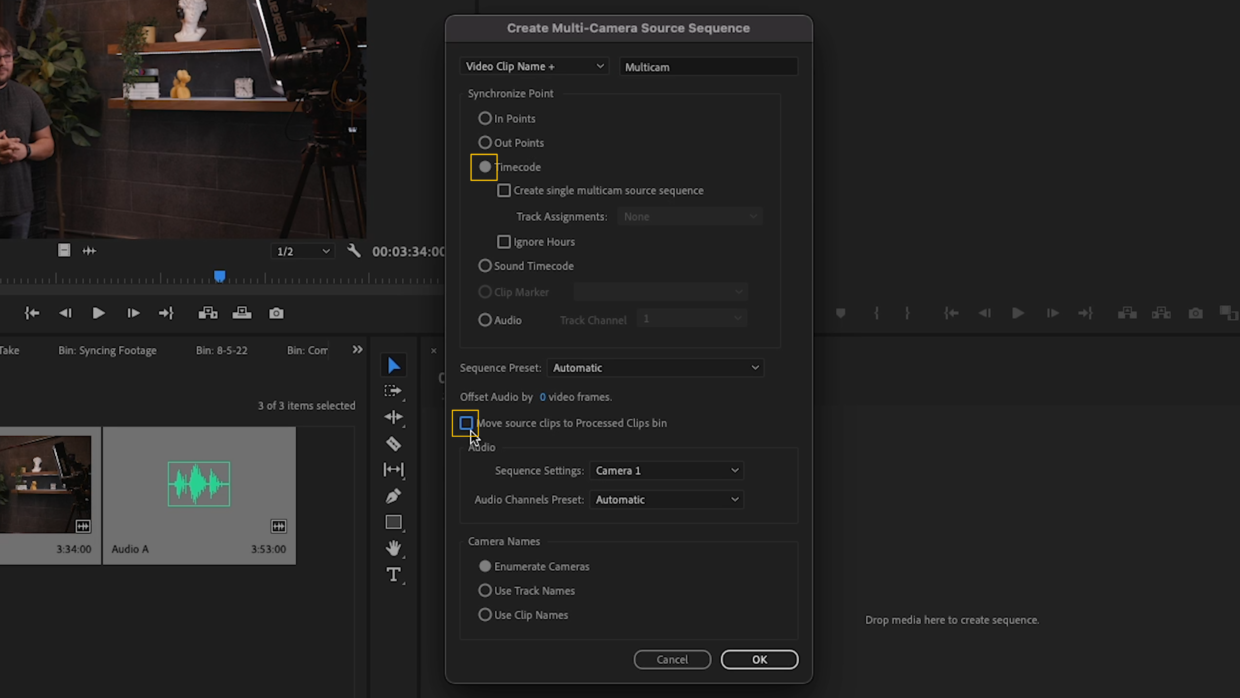 Step #3
Make sure "Timecode" is selected as your Synchronize Point.
If you don't want your clips placed into a new bin after syncing them, uncheck "Move source clips to Processed Clips bin."
Step #4
Back in your media browser, right click the new sequence and select "Open In Timeline."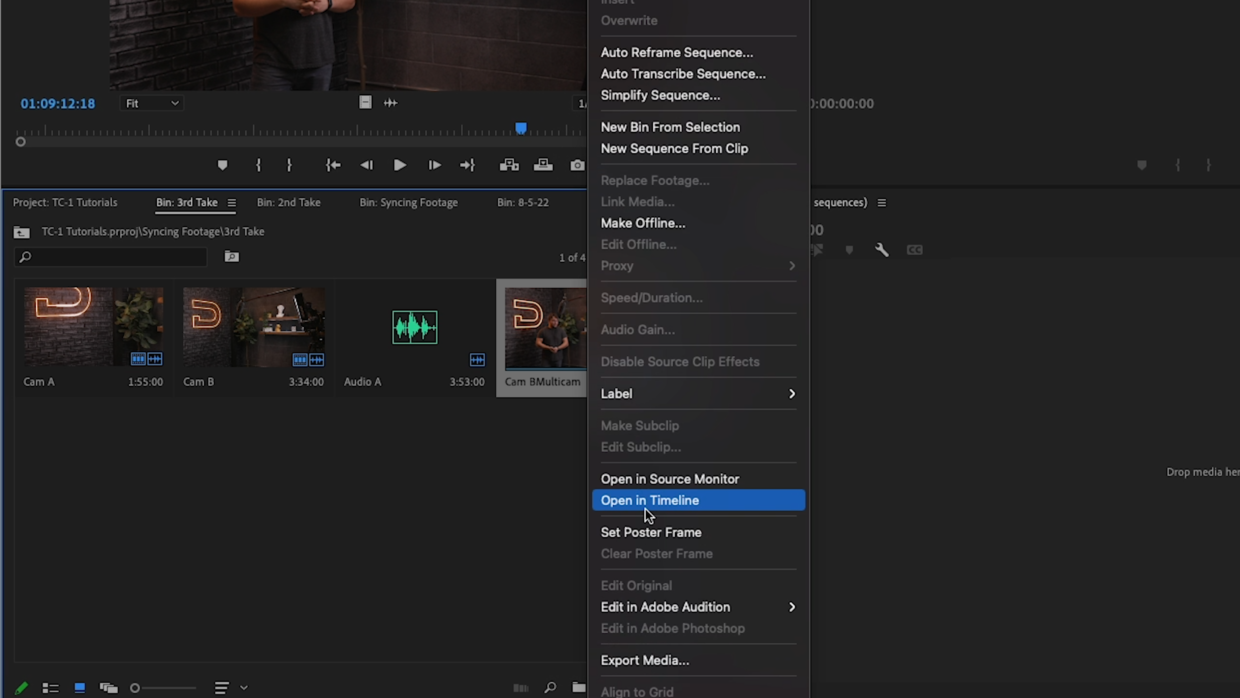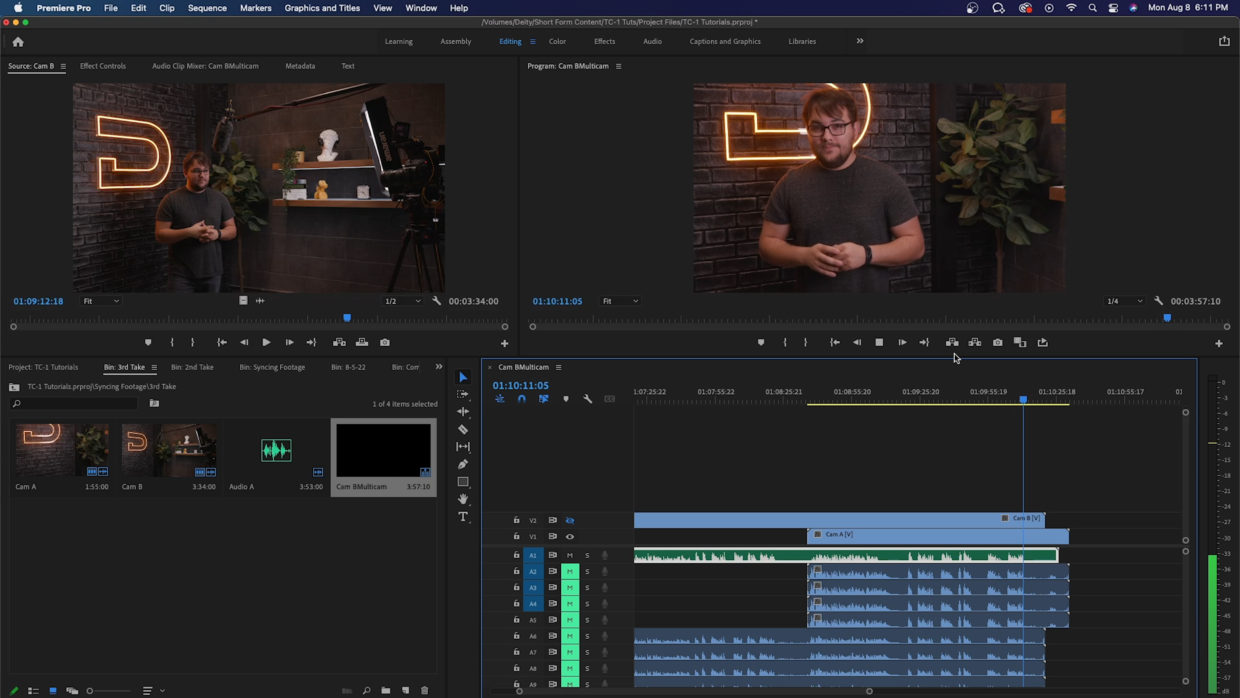 You're Ready To Edit!
Your clips are now perfectly synced and you're ready to dive into the edit!
Looking for an easy timecode solution to speed up your editing? Check out our Deity TC-1!
Drop a comment down below if you have any timecode tutorials you want to see next!